Consider spending a wonderful long weekend on the Mendocino Coast: just a couple hours north of San Francisco, it is a great place for relaxing and seeing great gardens! The Mendocino Coast Botanical Garden in Fort Bragg is always the centerpiece of our visits to the coast, with so many rhododendrons, heathers in all shapes, sizes, and colors, and a valley of ferns.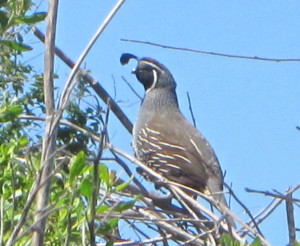 There are miles of lovely trails leading out to the ocean bluffs and amazing views: most trails are wheelchair accessible, and electric carts are available. They also have a great store with plants and souvenirs for everyone.
If you drive up to Mendocino on Highway 128 from Cloverdale, Pepperwood Pottery (located at mile marker 14.68, look for the blue mosaic wall) is well worth a stop: Potter Doug Johnson has created a delightful series of studio and gallery spaces arranged around a lovely garden. He creates a wide range of wares including garden fountains, kitchenware, vases, and tiles: beautiful and functional! He is open most weekends.
Wander through the quaint town of Mendocino and enjoy so many beautiful front yard gardens looking fresh and colorful in the sea air.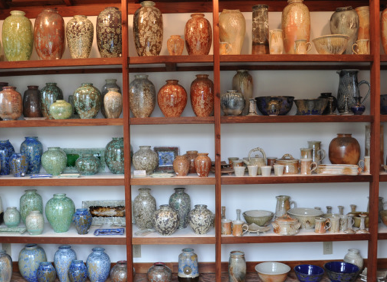 Mendocino Art Center is a good stop for a gallery visit, and be sure to enjoy their sculpture garden out front. A very special place to stay in Mendocino is the cottages at CabrilloPoint Light Station. Located next to the Light House
itself, within the State Park, these are renovated houses and outbuildings from the time when the Light Station was home to the light keepers and their families. The setting is incredibly beautiful, and isolated once the tourists leave at 5pm. Check out the rentals at www.pointcabrillo.org.
Located in the hills on the Mendocino Coast, the folks at Digging Dog Nursery in Albion grow a wide variety of wonderful and hard to find perennials, grasses, shrubs, and vines. Digging Dog primarily sells by mail order, but they do have open days on Saturdays in the summer, and their display gardens are delightful! Check out their website at www.diggingdog.com for days and times to visit.
---
Where: Fort Bragg , California, USA
What to do there: garden visit, picnic, hiking
Company website: www.gardenbythesea.org
Local Tourism Office: www.mendocino.com
Visa Information: https://esta.cbp.dhs.gov/esta/
Where and how to get there: Mendocino Coast Botanical Gardens, 18220 CA-1, Fort Bragg, CA 95437, USA.
Cost: $14 adults, $10 seniors, $7 military, $5 children 5 to 17 years.
Time: 9 to 5 March – October, 9 to 4 November-February
Food: Rhody's Garden Café or bring a picnic
Family experience: Excellent choice for active children
Other venues mentioned: http://pointcabrillo.org
http://www.diggingdog.com
http://www.pepperwoodpottery.com
www.mendocinoartcenter.org